IBR News
Corporate honchos who get Rs. 1 core plus salary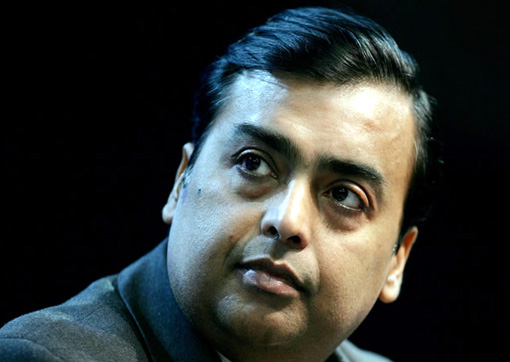 Mukesh Ambani has got company of at least 29 fellow corporate executives, including four from his own group Reliance Industries, in terms of annual salaries running into crores of rupees (millions) for the latest fiscal.

These include JSW Energy's Sajjan Jindal, Hindustan Construction's Ajit Gulabchand, Raymond's Gautam Hari Singhania, ICICI Bank's Chanda Kochhar, Axis Bank's Shikha Sharma, as also Infosys' S Gopalakrishnan and S D Shibulal.

Companies are currently in the process of disclosing top management salaries for the financial year ended March 31, 2016 through their annual reports for the period.




Just about a month in the process since the annual reports of listed companies began trickling in late April, as many as 30 top corporate executives have been found to have received annual compensation exceeding Rs 1 crore (Rs 10 million).

So far, the figures are available for a total of 32 companies, out of which executives at 13 companies received salaries in excess of Rs 1-crore mark in 2010-11, an analysis of information available with financial data aggregator Capitalline shows.

Besides RIL's Chairman and MD Mukesh Ambani, there are three more top executives from the company -- Nikhil Meswani, Hital Meswani, PMS Prasad and Pawan Kumar Kapil -- in this elite league.




The list of executives with salaries exceeding Rs 1 crore includes a total of four executives from ICICI Bank, including its chief, and five from IT major Infosys, including TV Mohandas Pai and K Dinesh who recently left the company.

Also, there are three top executives from JSW Energy (N K Jain, Lalit Kumar Gupta and S S Rao) besides its chief. The Infosys executives include Srinath Batni, while those from ICICI Bank include K Ramkumar, N S Kannan and Rajiv Sabharwal.

The total list of executives with such salaries would grow further as more companies reveal their figures in the coming days.




For the previous fiscal 2009-10, there were more than 800 corporate honchos with a pay package of over Rs 1 crore.

For the latest fiscal ended March 31, 2016, the list is so far led by Mukesh Ambani with a pay package of Rs 15 crore (Rs 150 million) -- which has remained unchanged for three years now.

As per the figures available so far, Ambani is followed by Nikhil Meswani (Rs 11.05 crore or Rs 110.5 million) and Hital Meswani (Rs 11.03 crore or Rs 110.3 million).




So far, no one other than these three RIL executives have been found to have got a salary in excess of Rs 10 crore (Rs 100 million).

However, Mukesh Ambani was not even in the top-10 in terms of salary in 2009-10, when Sun TV Network's Kalanithi Maran and Kavery Maran were top-earning executives with pay packages of Rs 37.08 crore each (Rs 370.8 million).

That year, Marans were followed by Hero Honda's Pawan Munjal (Rs 30.88 crore or Rs 308.8 million) and Brijmohan Lall Munjal (Rs 30.63 crore or Rs 306.3 million), Apollo Tyres' Onkar S Kanwar (Rs 29.69 crore or Rs 296.9 million), Cadila Healthcare's Pankaj Patel (Rs 28.63 crore or Rs 286.3 million), Madras Cements' P R R Rajha (Rs 27.91 crore or Rs 279.1 million), Alps Industries' Sandeep Agarwal (Rs 23.56 crore or Rs 235.6 million), Bharti Airtel's Sunil Mittal (Rs 23.48 crore or Rs 234.8 million) and Torrent Power's Markand Bhatt (Rs 21.5 crore or Rs 215 million).




In fiscal ended March 31, 2010, as many as 459 companies gave a salary of over Rs 1 crore to their one or more executives, but salary figures are so far not available for the year 2010-11 for many of them.

Experts believe that the number could go higher for the year 2010-11, to mark a change from the trend seen till a few years ago when some corporates were shunning fat pay packages.

Among others, Mukesh Ambani had also announced a freeze on his pay package in October 2009, amid a debate over the need for moving away from huge CEO salaries to send a signal of solidarity to fight the global economic slowdown.




Ambani was India's top-paid executive in 2007-08 with a package of over Rs 44 crore (Rs 440 million) and could have remained to hold the top slot, if he had not decided to freeze his salary from 2008-09 onwards.

For the latest fiscal also, Ambani decided to forego Rs 23.75 crore (Rs 237.5 million)from his annual compensation and kept his salary capped at Rs 15 crore for the third year in a row.

At the same time, the company's total remuneration for top management personnel, as also commission paid to non-executive directors, declined during fiscal 2010-11.